About us
Akai Metal (India) is leading manufacturer of Stainless Steel Flanges in Indian cities and many international cities.
More then 2 decades ago when the Akai Metal came into existence, we aimed at providing high-quality products such as SS Flanges to the world. Today, Akai Metal (india) is one of the most known name in the international market known for supplying, manufacturing and exporting Stainless Steel Flanges. Our range of Stainless Steel Flanges include - SS Slip On Flanges, SS Weld Neck Flanges, SS Blind Flanges, SS Long Weld Neck Flanges, SS Threaded Flanges, SS Lap Joint Flanges, SS Companion Flanges, SS Orifice Flanges, SS Spectacle Blind FLanges, SS Socket Weld Flanges.
Read more
Contact us
Akai Metal (India)
104, Ardeshir Dady Str.,Natwar House, 1st Floor, C.P. Tank, Mumbai : 400 004.(India).
Industrial Stainless Steel Flanges manufacturers
Industries worldwide require stainless steel flanges to connect the pipelines. We are manufacturers of Industrial quality Stainless Steel Flanges. We manufacture SS Flanges in different grades and sizes as per the requirements of the client. We have clients in 200+ countries. Akai Metal (India) has been working towards providing the best quality Stainless Steel Flanges to our customers worldwide. Today, we are exporting 3 or more containers every month to different parts of the world to our new customers. We are manufacturing stainless steel flanges in grades like - SS F 304 Flanges, SS F 304H Flanges, SS F 304L Flanges, SS F 309 Flanges, SS F 309S Flanges, SS F 309H Flanges, SS F 310H Flanges, SS F 310S Flanges, SS F 316 Flanges, SS F 316Ti Flangs, SS F 316H Flanges, SS F 317 Flanges, SS F 317L Flanges, SS F 321 Flanges, SS F 321H Flanges, SS F 347 Flanges, SS F 347H Flanges, SS F 904L Flanges. Industries that we manufacture our flanges for - Steel Flanges for Oil Industry, Steel Flanges for Petroleum industry, Steel Flanges for water supply, Steel Flanges for boilers industry, Steel Flanges for Power Plant Industry, Steel Flanges for Nuclear Plant industry, Steel Flanges for Refineries, Steel Flanges for Ship Building industry, Steel Flanges for Marine Applications, Steel Flanges for Fossil Fuel Power Plants, and many other industries.
Akai Metal (India) also manufactures SS Flanges as per the cutomers requirements. We manufacture Steel Flanges in different class such as - Class 150 SS Flanges, Class 300 SS Flanges, Class 400 SS Flanges, Class 600 SS Flanges, Class 900 SS Flanges, Class 1500 SS Flanges, Class 2500 SS FLanges. Stainless Steel high-quality Flanges that are durable. At Akai Metal (India), SS Flanges go through different quality checks so that the customer gets the best quality Steel Flange.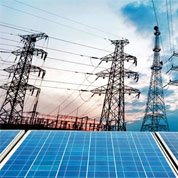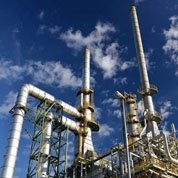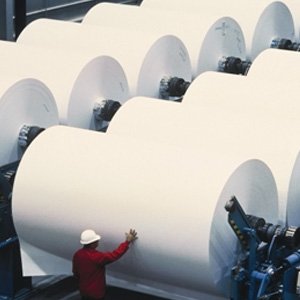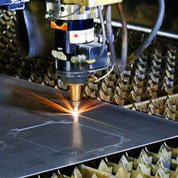 Stainless Steel Flange Standards
Stainless Steel Flanges Manufacturers
Stainless Steel ASME B16.1 Flange Manufacturer
Stainless Steel ASME B16.5 Flange Manufacturer
Stainless Steel ASME B16.24 Flange Manufacturer
Stainless Steel ASME B16.36 Flange Manufacturer
Stainless Steel ASME B16.42 Flange Manufacturer
Stainless Steel ASME B16.47 Flange Manufacturer
Stainless Steel Flanges Manufacturers
Stainless Steel ANSI B16.1 Flange Manufacturer
Stainless Steel ANSI B16.5 Flange Manufacturer
Stainless Steel ANSI B16.24 Flange Manufacturer
Stainless Steel ANSI B16.36 Flange Manufacturer
Stainless Steel ANSI B16.42 Flange Manufacturer
Stainless Steel ANSI B16.47 Flange Manufacturer
Stainless Steel Flanges Manufacturers
Stainless Steel ISO 5251 Flange Manufacturer
Stainless Steel MSS SP-9 Flange Manufacturer
Stainless Steel MSS SP-25 Flange Manufacturer
Stainless Steel MSS SP-44 Flange Manufacturer
Stainless Steel MSS SP-106 Flange Manufacturer
Stainless Steel ASTM A105 Flange Manufacturer
Stainless Steel AWWA C115 Flange Manufacturer