Stainless & Alloy Steel Coupling
04/11/2019
Stainless Steel Channel Bar
04/11/2019
Stainless Steel Strip
Stainless Steel Strip is a flat steel products, with width of less than 600mm for hot rolled products and less than 500mm for cold rolled products. The wider flat products are called wide Stainless Steel Strips. Stainless Steel Strips are used for kitchen sinks/cutlery, baths, elevators, building material, automotive application, industrial application, hose, hardware-tools etc.
Hot rolled stainless steel strip is a semifinished product obtained from the hot rolling of slabs or billets and is produced for conversion by cold rolling. Type Cold rolled stainless steel strip is manufactured from hot rolled.
We also stock a widest range of SS Strips, which are increasingly popular all over the world due to their superior strength, corrosion resistance and other favourable properties. Our Strips are used in an increasing number of applications from storage tanks to paper machines in order to achieve significant thickness reductions and cost savings across application lifetimes.
---
Item
Stainless Steel Strip(Hot rolled, cold rolled)
Standard
JIS, AISI, ASTM, GB, DIN, EN, etc
Surface
the surface and finish of stainless steel Strip:

2B, 2D, BA, NO.1, NO.4, NO.8, 8K, mirror, checkered, embossed, hair line, sand

blast, Brush, etching, etc

Thickness
0.50 mm -100 mm
Width
10 mm-2500 mm
Length
100 mm-6000 mm
Weight
50 kg to 4 M. T.
Brand:
Indian Origin, European Origin, Japanese Origin, US Origin, Korea Origin, Thailand Origin, Taiwan Origin
Manufacturer:
POSCO, Aperam, Jindal Stainless, DKC Korea, Thyssenkrup, Baosteel, TISCO, Arcelor Mittal, VDM, Nippon Metal, Outokumpu
Package
Standard export package, suit for all kinds of transport, or as

required.

Hardness:
1/2H, 3/4H, H, FH, EH, soft/annealed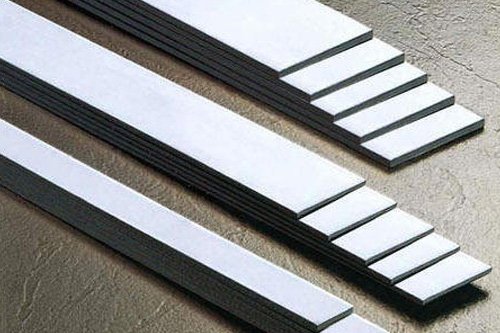 Stainless Steel Strips are used in Industrial Boilers Industry
Stainless Steel Strips are used in Power Plants Industry
Stainless Steel Strips are used in Nuclear Plants Industry
Stainless Steel Strips used in Oil & Gas Industry
Stainless Steel Strips are used in Refineries Industry
Stainless Steel Strips are used in Ship Building Industry
Stainless Steel Strips are used in Heat Exchanger Industry
Stainless Steel strips used in Condensers Industry
Stainless Steel Strips used in Paper & Pulp Industry
Stainless Steel Strips are used in Marine Applications
Stainless Steel Strips used in Nuclear Power Industry
Stainless Steel Strips used in Fossil Fuel Power Plants Industry
Manufacturer Stainless steel Strips in India
The list of top cities in India
Bengaluru
Mumbai
Chennai
Hyderabad
Kolkata
Pune
New Delhi
Ahmedabad
Jaipur
Surat
Salem
Gandhinagar
Bhiwandi
Tiruppur
Sivakasi
Jamnagar
Thiruvananthapura
Rajahmundry
Bhubaneswar
Vijaywada
Firozabad
Bokaro Steel City
Rajkot
Bharuch
Panna
Raipur
Cochin
Ludhiana
Panipat
Durgapur
Peenya
Pimpri-Chinchwad
Channapatna
Kharagpur
Nashik
Bareilly
Varanasi
Haldia
Rourkela
Bangalore
Moradabad
Indore
Visakhapatnam
Trivandrum
Pithampur
Dibrugarh
Angul
Gwalior
Coimbatore
Kannur
Nagpur
Vadodara
Rudrapur
Noida
Agra
Bhagalpur
Jamshedpu
Bhilai
Lucknow
kanpur
Thane
Bhopal
Additional Information –
Stainless steel Strips Price: Rs.65-168 /Piece
Payment Modes: LC(Letter of Credit), TT(Telegraphic Transfer or Wire Transfer), Cheque and others.
Packaging: Stainless steel Strips are packaged with caution and safety so they reach our clients as good as he would expect.
Port of Dispatch: Mumbai or Kalamboli ports in Maharashtra state of India.
Note: The size, quantity, quality and other details of the Stainless steel Strips will be written/printed on the packaging of the shipment for convenience.
Stainless steel Strips Manufacturer Supplier and Exporter in Mumbai, India
Akai Metal are manufactures of Stainless steel Strips with high-quality materials. Akai Metal is a leading manufacturer, supplier, dealer and exporter of all types of stainless steel Strips in different sizes, materials and grades. Akai Metal also provide specially designed Strips as per the requirements and specifications of the clientele. Orders at Akai Metal are guaranteed for fast delivery in India. The main reason being we have outstanding warehousing and storage facilities for both finished and semi-finished goods. They are made ready as per the urgent requirements of the customers. We also offer most of our good ready for consignment on a short notice period.
Product dependability and performance has created Akai Metal leading suppliers, dealers, manufactures and exporters of Strips in India. Each month we incline to supply/export Strips product to Indian port around sixty-five containers to totally different customers. Our prime quality of Strips , sensible client service, and in-house Strips dispensation capabilities have made us one of the developing and leading Dealer of Strips in India.
Countries We Export Stainless steel Strips
Saudi Arabia
Oman
Kuwait
Bahrain
Qatar
UAE
Iran
Netherlands
Nigeria
Mexico
Canada
Bangladesh
United States
South Africa
Malaysia
Brazil
Singapore
Sri Lanka
Australia
Turkey
Venezuela
United Kingdom
Germany
New Zealand